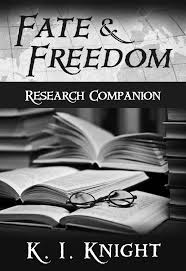 Historians have long believed that the earliest documented Africans to arrive on American soil were brought in August of 1619, courtesy of a Dutch Captain. The evidence was confirmed in the earliest known count of the inhabitants of Virginia, known as the 'List of the Living', compiled after the Great Massacre of 1622. However, in the last decade, new discoveries have been made and some Historians now believe there was an earlier notation. Found in the Ferrar papers, the two page "General Muster of Virginia" dated March 1619 lists, at the bottom of the second page, thirty-two (32) Africans. Assuming that those same 32 Africans were there five months later when the "twenty and odd" arrive, there would have been no less than 53 Africans. The "List of the Living" completed after the Indian massacre of 1622 indicates that there were 23 Africans at that time. Historical records indicate that no Africans were killed in the 1622 massacre. That means that no less than 30 Africans died between August 1619 and 1622. Very unlikely. If this were the case, where would the 32 Africans have come from? How did they arrive? There are no records that indicate the arrival of any Africans prior to August of 1619 from England. If not England, where? In 1619, Virginia was an English settlement and all inhabitants were from England, with the exception of the occasional Frenchman or Italian.
Since the discovery of the Ferrar Papers, Martha W. McCartney proposed that the March 1619 muster was written in the old-style which dates it to 1620. Therefore, if the Muster was completed in 1620, the number of Africans jumped from 'twenty and odd' to 32 in less than a year?" The answer to this question could fall within Dutton's letters from Bermuda. When the Treasurer arrived in Bermuda it was noted to be carrying 29 Africans. Dutton reveals Gov. Miles Kendall only receiving 14 of these Africans. It has been suggested by Historians Heywood & Thornton the balance of the Africans (approx. 15) returned on the Treasurer back to Virginia.
My Opinion: Many possibilities exist! I feel the 23 Africans that are listed on the "List of the Living" are the same Africans that arrived in August 1619 on the White Lion. They were the first Africans to arrive at the English settlement of Virginia. There were none before them. The 32 Africans listed on the March 1619/1620 General Muster of Virginia could have existed. Hidden away in the Farrar papers, they became part of a scheme concocted to cover the tracks of piracy by an English aristocrat and his cronies.
https://kinfolkdetective.com/wp-content/uploads/2014/03/Research-Companion.png
271
186
Kinfolk Detective
https://kinfolkdetective.com/wp-content/uploads/2015/11/headerlogo3.png
Kinfolk Detective
2014-03-20 10:42:41
2016-03-22 20:50:47
General Muster of Virginia 1619/1620