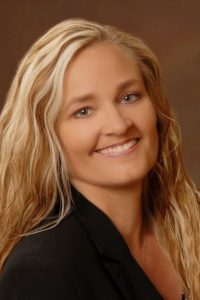 About the Author
Kathryn Knight, who uses the pen name K. I. Knight, is a genealogist, historian, author, keynote speaker, and cemetery preservationist. Knight currently serves on the board of directors for several national non-profit organizations and is a member of numerous historical, genealogical, and literary societies. Knight has logged more than 20,000 hours over the last thirteen years researching the first documented Africans to arrive in the English settlement of Virginia in 1619. In 2016, as a national advisory board member and historian for Project 1619, Inc., Knight co-curated the 1619 First African Landing exhibit at the Hampton History Museum in Hampton, Virginia. Her passion is unrivaled and strongly evident in the international award-winning series "Fate & Freedom" as well as "UNVEILED – The Twenty & Odd, Documenting the First Africans in England's America 1619-1625 and Beyond".
With the commemoration of the 400th Anniversary of the First African Landing in Hampton, Virginia, Knight's work took center-stage. In 2018 and 2019, Knight received the highest of accolades from the Afro American Historical and Genealogical Society for her historical series, "Fate & Freedom". Knight also received the Phillis Wheatley Literary Award from the Sons and Daughters of the US Middle Passage for "Unveiled – The Twenty & Odd."
Additionally, Unveiled – The Twenty & Odd was awarded three medals from the Florida Authors & Publishers Association in August 2019 in the following three categories – Nonfiction-Adult, Research/Reference, and Best Cover Design. Knight's Fate & Freedom series received five stars from Readers Favorite, calling the series a "Masterpiece with an irresistible appeal."
In 2019, Knight's literary work became the source material to numerous international and national journalism outlets, including the Associated Press, USA Today, TIME, the Washington Post, and the National Parks Magazine, to name a few.
Knight's research was utilized by USA Today in their project "Slavery's History in America. How Twenty and Odd became Millions." https://www.usatoday.com/pages/interactives/1619-african-slavery-history-maps-routes-interactive-graphic/?fbclid=IwAR3D60-B3neVliD08HIXDL5JNLzs7lJqfSZ6UDWTjKo7cIcpTEPjMND8qRQ
Knight's research can be found among the African American Resources on FamilySearch – One of the largest genealogical search engines in existence. visit https://www.familysearch.org/wiki/en/African_American_Resources_for_Virginia
Noted PODCASTS Knight has participated in:
https://genealogyadventures.net/2019/05/26/genealogy-adventures-special-the-first-africans-of-virginia-with-special-guest-kathryn-knight/
https://vahistorypodcast.com/tag/1619/
For further information about Knight's work, visit http://firstfreedompublishing.com.