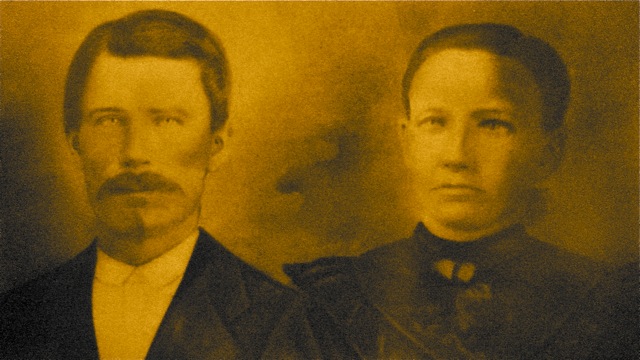 DNA results can even surprise a family historian and professional Genealogist.  DNA is a must if you want to discover your TRUE identity.  When the Kinfolk Detective receives unexpected DNA results a new search took flight.  Surnames which were believed to be English, Irish, and Scottish, are ultimately only Partially European with the balance being Jewish, African, Middle Eastern and Asian.
Hall, Blount, Baker, Davis, Brazel, Moore, Kirkland and Creed are my Paternal surnames and Graves, Witty, Davis, Roberts, Johnson, Erikson, Reaves, and Letson  are my Maternal.   Now, after receiving these DNA results I will begin a new journey to find the origin of each of the surnames in these four generations.  (By the fifth generation the amount of a specific strain would be non-reportable.)
I will begin with my Paternal gr. great grandparents Kirkland and Creed.    These surnames are in my fathers maternal line, and his mother's maternal grandparents.    William Kirkland married Angeline Irine Creed in 1875.  According to an 1900 census, Born in South Carolina, William Kirkland was 52 years of age.  His wife of twenty-five years born in Georgia was 49 years of age and they were residing in Sawdust, Tattnall County, Georgia with ten of their children.  My grandmothers, mother was their youngest at the age of one.  Lucky for me, my 97-year-old grandmother is living and has a powerful memory.  After questioning her, I find she remembers her mother telling her that her grandmother was a North Carolina Cherokee.  Could this be a strain I'm looking for?
I search the internet, looking specifically for South Asian DNA with the population being Southeast Indian, North Indian and Middle Eastern DNA with the population being from Bedouin, and Mozabite.  I find there are several suggestions of North Carolina Cherokee Indian.  Could this be the link?  After a Google search with the keywords Kirkland and North Carolina Indian,  I find Nathan Kirkland "Cheesequire" who was a Cherokee Indian chief who lived to be 135 years of age reported to have descendants living in Edgefield, SC, where William Kirkland was born.  Could this be a clue?  Could William Kirkland be of North Carolina Cherokee descent?
Continue to follow  under my "exploring DNA" category.
https://kinfolkdetective.com/wp-content/uploads/2013/11/William-Kirkland-and-Angeline-I-Creed-Mrs-William-1.jpg
360
640
Kinfolk Detective
https://kinfolkdetective.com/wp-content/uploads/2015/11/headerlogo3.png
Kinfolk Detective
2013-11-11 18:46:10
2013-12-18 22:07:48
DNA - the ultimate ancestry search