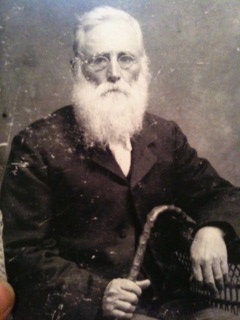 Company H of the Third Florida Infantry consisted of one hundred and thirty two (132) volunteers from Jefferson County, Florida. The "H" company was called "The Jefferson Rifles" and would include three (3) Reaves brothers under the command of Captain William Girardeau.
Samuel J. Reaves, the third son of Rev. and Mrs. Rawlins Reaves would be the first of the three brothers to fall, Samuel died May 9, 1862, in Gainesville Florida. Just over six months later, during the Battle of Stones River, which sometimes is called the Battle of Murfreesboro, James Alexander Reaves sustained serious injury. The bloody battle was fought from December 31, 1862, to January 2, 1863, in Middle Tennessee. Of the major battles of the Civil War, Stones River had the highest percentage of casualties on both sides. James was taken to Foard Hospital in Chattanooga, where he died from his wounds on January 12, 1863. Soon, the family of Rev, Rawlins Reaves would hear the wretched news once more, this time of their eldest son's death.
The only surviving Reaves brother of the Jefferson Rifles would continue with the Confederates through Tennessee. Daniel Asbury Reaves was the second to eldest son of Rev. and Mrs. Rawlins Reaves, a twenty five year old ordained Methodist Minister, like his father. He married Lucretia Ann Sledge, some three or so years before the war started and before his enlistment had seen his first son born, which was named after Daniel's older brother James Alexander. Daniel Asbury Reaves would be wounded on September 20 1863 at the Battle of Chickamauga. He would be the only brother of the three that would return home to Monticello, in Jefferson County, Florida. On April 15, 1865 he signed an order swearing to not bear arms against the United States of America.
After the war the clan of Rev. and Mrs. Rawlins Reaves along with their now adult children moved two-hundred miles south to establish Reaves Settlement, just outside of the small town of Winter Garden in Central Florida. Daniel Asbury Reaves and Lucretia (Creasy) Ann Sledge would follow, just after the birth of their fourth child in 1869.
Daniel Asbury Reaves and Lucretia (Creasy) Ann Sledge would have a total of eight (8) children.
James Alexander Reaves – born May 4, 1861 in Monticello, Florida married Jimmie Tellula Donnie Letson in 1884. He died in 1939, Winter Garden, Florida.
Sallie Crew Reaves– born October 23, 1864 in Monticello, Florida married Orville Leroy "Jeff" Mizelle in 1889. Sallie died February 15, 1949 in Lake Butler, Union county, Florida.
Samuel Darius "Dee" Reaves– born 1867 in Monticello, Florida, married Martha "Mattie" Jane Clyatt in 1891.
Rollins Green Reaves– born in 1869, married Iva May Knight in 1911.
Hester Elizabeth (Hattie) Reaves– born 1872, Hattie married William Townsend McIntosh in 1890.
Richard Mathis Reaves– born 1874, Richard married Rosa Bell Carver in 1897. In 1930, after his first wife's death, he would marry Lou Dugger. Richard died April 28, 1952.
Whitmel Tison Reaves – born 1876, married Hattie Vanola Blair about 1904, and later he would marry Rosa Crews. Whitmel died November 25, 1954.
Edwin Bryan Reaves – born June 10, 1881, and married Rita Jane Watson in 1930. He died August 26 1941.
In 1887, Daniel Asbury and Creasy Ann Sledge would move all of their family except their oldest son James, who was already established in Winter Garden, north to an area west of Worthington Springs, in then Bradford County, Florida, where they would live out the rest of his life.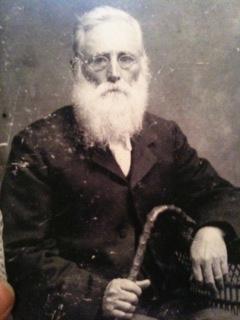 https://kinfolkdetective.com/wp-content/uploads/2014/01/Daniel-Asbury-Reaves.jpg
320
240
Kinfolk Detective
https://kinfolkdetective.com/wp-content/uploads/2015/11/headerlogo3.png
Kinfolk Detective
2014-01-14 15:11:53
2016-03-22 20:54:57
The Second Son - Daniel Asbury Reaves